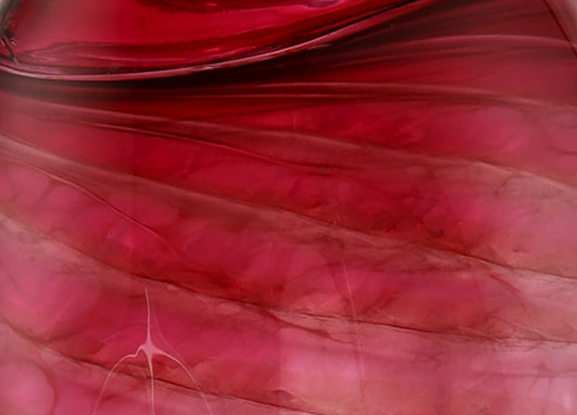 Book your bench
"Glassblowing is an animal unto itself.  It requires skill, knowledge, physical strength and respect."
—William Morris 
Welcome
Whether pursuing your lifelong passion or a new-found hobby, here's the place to be! Check out the infomation below. Get in touch with questions and / or when you're ready to book. 
About the studio

Our 2,000-square-foot Calgary studio features a small (10"), medium (16"), and large (24") glory hole, a 450-pound furnace and two frontloader and two coffin annealers. The cold-working room includes a 24" flat grinder, lathe, drill press and diamond saw. We're currently running Bomma cullet. If you have questions about its characteristics, let us know. 
Discover a clean space, lots of natural light, good ventilation, and free parking right outside our front door. To help make the most of your studio time, there are lockers, a microwave, a small fridge for your snacks and a place to rest during your session. 
How to rent
We're looking to make this easy for first time and regular renters. Take time to go through the steps and use the information shortcuts offered by the links.
Read: Hot Shop rental rates, What's included, What if's about costs colour and cancelling and 

Renters' top 4 questions

.
Choose a glory hole—small or medium. The large is booked by special request.
Check out the current Rental schedule. You'll see a standard slot is four hours. Want two hours? Find another artist with whom to split the slot.
Contact us by email or call / text 403-909-7729 with your preferred glory hole, day, and slot time. Share any special requests such as the need for larger amounts of glass, extra annealing time or the hot box. We'll need to know at least a week ahead so we can plan to meet your needs and those of fellow renters.
For regular renters, payment is due at the start of each month. Drop-in rent is due prior to the slot start and glass usage will need to be paid prior to, or upon work pick-up.
Before your first slot, read: Studio etiquette, Need to know, What to wear, Hot shop and Cold-working room.
Hot shop rental rates
Rental costs are in two parts: 
The base hourly glory hole costs. Standard slot is four hours.
Small glory hole rate:
$42 per hour (w/o tax).
Medium glory hole rate:
$46 per hour (w/o tax).
PLUS
Glass per pound used:
$2.90 (w/o tax).
The amount of glass you use is measured in pounds, including your scrap and pieces. If using a material amount of colour, weigh it before and after your slot and ensure it's noted in the rental binder. The amount used will be deducted from your overall glass weight. For more on colour and "how it works," read What ifs about costs, colour and cancelling.
If you go over 18 pounds per slot
Artists have generally become more efficient with glass usage. Thank you! When usage spikes it sparks more labour, electrical and cullet purchase/shipping costs. To address this, any amount over 18 pounds of glass used per slot, will be charged at $3.90 per pound.
It's exciting when artists have a large project to do! However, there are cost ramifications for us and you. To avoid surprises on your invoice, as agreed to in the rental agreement, please see us in advance so we can discuss details such as: additional glass needed, your project timelines, special annealing, unloading instruc=ons or hot box use. Some requests require additional labour and resources. If we don't hear from you, we'll assume you're fine with any additional costs that appear on your invoice.
Current schedule
To get a sense of the current schedule, click here. Then email, call or text to see what slots are open. Please note that, on occasion, the studio will be closed for special events.  We'll do our best to supply advance notice and to minimize disruption to renters' schedules.

What's included?
A four-hour slot includes:
The upper or lower frontload annealer or half a large coffin annealer, using a basic 45-minute hold/12-hour annealing cycle. If your work requires more annealing time, talk to us a week beforehand.
Extra annealing time is $8.50 to $12 per hour depending on the annealer used.
Access to a pick-up box.
Access to studio punties.
Two hours in the cold-working room. Renting multiple slots, please note you get a maximum of two hours at any one time, unless special arrangements are made. Cold-working time must be used within the month.
Additional cold-working time is $20 per hour.

Renting regularly has advantages
Rent weekly for a month or more and you gain:
Free use of the tools and pipes.
A locker to store your tools, colour, etc…
A pipe locker to store your punties and pipes.
Shelf space for your work.
The "life happens" cancellation policy.

Drop-in renters
If needed, drop-in renters can access three pipes and punties. Our blow pipes have removable heads that we sanitize after each use. If you need tools, we offer a standard set (diamond shears, tweezers, jacks, straight shears) for $12 per slot.
The matter of gloves
Whether you're a regular or drop-in renter, we recommend having your own Kevlar gloves. There is a set of studio gloves; however, we can't always vouch for their condition. Folks with different levels of experience and approaches draw on them and so they are used and sometimes abused.
Prepping Stuff Cups and Grawls
If you want stuff cups and grawls heated and ready to go for the morning slot or a\ernoon slot, we'll need the materials the day before and there will be a $60 fee to cover the set-up and addi=onal electrical costs. This does not apply to colour bar.
Getting back to blowing glass
If it's been a while since you've blown glass, we offer two R2 (Required Refresh) sessions at no extra charge. You pay the rental fees and we'll guide you back into the swing of working with the equipment. If you need a little more time and help, we'll discuss booking some lesson(s). When it's clear you're safely having fun, it's time to book a regular slot. Talk to us about booking R2 sessions.
Costs, colour and cancelling—the "what ifs"
What if I use colour bar? 
Weigh your colour bar before your slot start.  We'll note it.
At the end of your slot, put any leftover colour bar in the annealer alongside your work.
We'll weigh your leftover colour separately and get your net colour number.
Forget to weigh in or put the leftover colour in the annealer, we won't worry about it either.
What if I use frit? 
Using a whiff of frit, then it's your choice whether to weigh in or not.
If you're using a material amount, then please use the metal dishes on the filing cabinet to weigh your frit. We'll note the numbers in the binder.
When your slot is done, weigh the remaining frit in the dishes and that will be used to calculate your net frit number.
Forget to weigh in and weigh out, no problem, we won't worry about it either.
Factoring in the colour is completely optional. Some artists don't bother as the amount of colour they use doesn't warrant the time or effort.
What if I share a four-hour slot? 
It's up to the two folks in the slot. One option: Split the slot down the middle and ask for a second pipe bucket and that your glass weight be recorded separately. After the first two hours, artist number one quickly sweeps up their scrap, adds it to their waste bucket, and pipes are switched over to the new bucket. Bucket number one is put by the weigh stand.
What if I'm a regular out-of-town renter? 
Since these are generally multi-day reservations, we'll invoice you for the glory holes to secure the booking. Glass usage will be billed prior to, or upon work pickup.
What if I'm a drop-in guest? 
We'll invoice you for the glory hole and glass usage and request payment prior to, or upon work pickup.
When is payment due and how do I pay? 
Your payment secures your spot in the hot shop and cold-working room (as included and extra). Monthly rent is due the first day of each month. For a first-time regular renter, your initial invoice will feature the glory hole rental only.  The following month's invoice will include the glass usage of the previous four/five weeks plus the glory hole rental for the upcoming month.  Drop-in renters pay their glory hole rental to secure their spot and cover the glass usage costs prior to work pickup. Payment for a single slot must be received ahead of time. Pay by e-transfer using accounting@fascappleglass.com or credit card.
What if I need to cancel? 
The sooner you let us know the better. If 48 hours or earlier, we'll work to rebook your slot(s) within the current month. If you've reserved multiple blocks of time during the busy season, such as November and December, and then need to cancel, we'll discuss what can be rebooked and/or forfeited (no refund). You always have the option of trying to find a person to take your slot.
For regular renters, we know "life happens" and so if you need to cancel within 24 hours of your slot, we'll credit one such cancellation every three months. Or that's four "life happens" credits to be used within a calendar year.
Cancel within 24 hours and have already used your "life happens" credits for the year, then you forfeit your slot. No rescheduling, credit, or refund. If you can find someone to replace you, let us know.
No notice/no show, you forfeit the slot—with no rescheduling, credit, or refund.
If you'll be away for an extended period and want to keep your day/time slot, here's an option. Pay $35 per slot on a weekly basis to ensure your slot is there when you return. Example:  Reserving a Thursday morning weekly slot for a four-week month = $35 x 4 = $140
If fascapple glass needs to cancel due to weather, power outages or equipment breakdown or maintenance, we'll reschedule your slot or apply a credit to the next month.
Renters' top 4 questions
We're frequently asked these questions. If we don't address yours, talk to us.
What do I need to know about COVID-19 and how the studio is working? 
As we live through COVID-19's ebb and flow, we adjust our measures.  Check with us for current information. We ask everyone to sign in, record their temperature, and use the available hand sanitizer. If you're feeling sick, a hot shop is not where you want to be. Staying home is the better choice for all concerned.
What if something breaks during the annealing process or while on the shelf? 
We are NOT responsible for breakage that occurs in the annealer or on the shelf.
How long can I leave work on the shelf? 
One month. After that time, pieces will be recycled or thrown away.  This is not our idea of a good time, so please ensure you or a friend take your beautiful treasures home.
Can I cast or do torch work at the studio? 
Since we're mainly a glassblowing studio, casting projects are considered on an individual basis. Share your thoughts with us well in advance and we'll do our best to help make it happen. We're not a torchworking shop, but we're happy to refer you to others more familiar with studios that may be able to help.
Studio etiquette
Remember: book an appointment to blow glass or cold work. Pick-up work during regular studio hours from Tuesday to Friday from 9 am to 10 pm. By appointment, Saturday through Monday.
Your reserved time is meant for YOU. For safety's sake, if you want to bring a guest, make those plans with us prior to your session. Restrictions will apply.
Respect the limits of your booked time in the hot shop and cold-working room.
If you're booked for the first slot of the day, you can be in the studio a half hour before opening.
If you're planning a special project that needs a significant amount of glass, annealing time, use of the hot box or other special equipment, please let us know at least a week in advance.
Leave no trace — be prepared, clean up and get rid of any waste properly. This is critical.  Any questions, just ask us.
Clear your shelf often. We're not responsible for any breakage or overflow work that goes astray. If your pieces are too large for a shelf, please pick up the next day.
Play music while you work but be mindful of fellow artists. If there's a concern about volume or music type that can't be amicably resolved, silence is the default mode.
This is a no smoking, no vaping zone.
Fascapple glass will deny access to anyone under the influence of drugs and/or alcohol.
Pets are happy at home. Not here.
Keep your valuables secure. We're not responsible for theft or damage to personal articles or work left at the studio.
We're NOT a drop-off, pick-up, or exchange zone.
Keep all doors closed unless agreed upon with fascapple glass.
Do NOT adjust any of the equipment in the hot or cold shop. We're happy to help.
 If something isn't working let us know as soon as possible!

In case of fire, leave the studio at once and go to the Canada Post box at the front of the building. 

First aid kit and eyewash station in the cold-working room. 
We reserve the right to disinvite anyone who's verbally or physically abusive, behaves like a dementor feeding off human happiness, or proves to be a friend of Darth Vader.
Any questions, talk to us!  
Need to know
Here are some important items that help keep the studio an enjoyable, productive, and safe space.  Whether you're just starting out or an experienced artist, please take the time to review. 
What to Wear  
Wear natural fabrics such as cotton. Clothes made of flammable fabrics such as polyester or rayon are NOT to be worn in the hot shop. We recommend using a long-sleeved t-shirt or arm protector.
Shoes must have closed toes and backs.
Tie back long hair, remove jewelry, scarves, etc.
Protect your eyes when working anywhere in the studio. We require safety glasses while blowing or casting glass. In the cold-working room, we recommend wearing an industrial face shield.
Protect your ears with plugs or a headset while cold working.
Protect your lungs in the cold shop. This is a mask-on zone.
Hot shop
Wear the right clothes.
Keep wax, tools with wax, water-soaked shaping tools and containers holding fluids AWAY from the marvers.
Keep powdered glass in sealed containers.
Hot glass goes into designated containers by your bench. We'll weigh and dump your scrap.
Do NOT adjust the furnace temperature or any annealing cycle. If you have special requests, talk to us a week in advance and we'll set up for that specific day.
When knocking off work, use the knock-off box provided. To go directly into the annealer, please clear with Hayden first. Assistant should be ready, wearing Kevlar gloves and mask. Please place work carefully into the annealer and use space respectfully.
Close the annealer doors gently. They're metal on the outside but fragile on the inside.  If you need a hand, let us know.
Please use beeswax judiciously! It's a precious commodity.
If something isn't working properly, TELL US right away.
Talk to us BEFORE using any propane/MAPP gas tanks. Max. one-pound tank allowed. If we agree, you're responsible for supplying and disposing of tanks.
No fuming allowed.
A tiger torch can be used by special arrangement; however, you supply the propane.
Cold-working room
Book time early. It's a reservations-only space.
You must be approved to use the equipment. On your first visit, we'll walk you through the steps on each piece. Any doubts, ask questions. Forget something, then ask again.
Protect your eyes (industrial face shield), ears, and lungs (respirator).
Tie back long hair, remove jewelry, scarves and ensure apron laces are secure.
To use the equipment: all belt guards, safety cabinets and protective barriers must be in place. If not, DO NOT OPERATE and let us know.
Leave no trace: clean equipment housing, grit water mixtures, backsplashes, and protective covers.
Make sure all taps are off.
Use an empty bucket.  We'll deal with full ones.
If something isn't working quite right, please let us know asap.
Turn the flat grinder on and off, using the light switch on the machine.  The emergency switch is for emergencies.

It's all about safety for you and us!

 
Before your first slot:
Please ensure we have your signed copy of the Studio rental agreement and Waiver. We're happy to receive them by email or be sure to bring it along for your first visit.