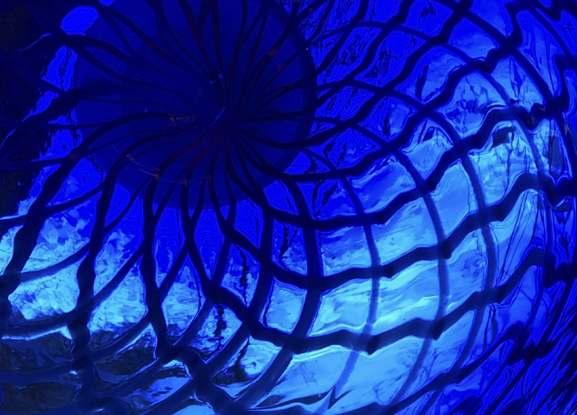 A gift, a treat, a joy, a smile, a whimsy, a wonder, an answer found.
Fascapple glass offers you a distinct selection of handmade and mouthblown: tableware, vessels, wall art, gifts, sculpture and lighting.
Shop in person at:

Fascapple glass studio
Our gallery is located in the studio at:
7865 – 56 Street SW, Calgary AB. Unit #104.
Please book an appointment. Why? We're also a working studio and when you take the time to visit, we want to have the time to give you our full attention. Whether you're coming to browse or have a specific something in mind, email ask@fascappleglass.com or call 403-909-7729 and we'll reserve time just for you.
Interior Living
523 Cleveland Crescent SE, Calgary, Alberta T2G 4R8
Various galleries
We're proud to be represented by galleries throughout Canada and the United States.
Mountain Galleries Banff AB, Jasper AB, Whistler BC view
Sandra Ainsley Gallery Toronto ONT  view
Gibson Fine Art Calgary AB  view
Hambleton Gallery Kelowna BC view
Elevate Gallery Fernie BC  view
Mountain Grass Gallery & Bistro Kimberly BC  view
Shop online 
Fascapple online
The fascapple glass online store is currently under construction. In the meantime, we're happy to help whatever other way suits you best. We are, for instance, very adept at helping clients find a special piece via Zoom.
Simons Fabrique 1840 
We're currently updating our collection on Simons Fabrique 1840 and will let you know when it's available.